Canine Concierge Stops by to Shake a Few Hands
April 24-25, 2018 | Milwaukee, WI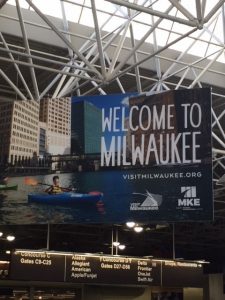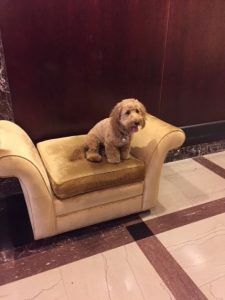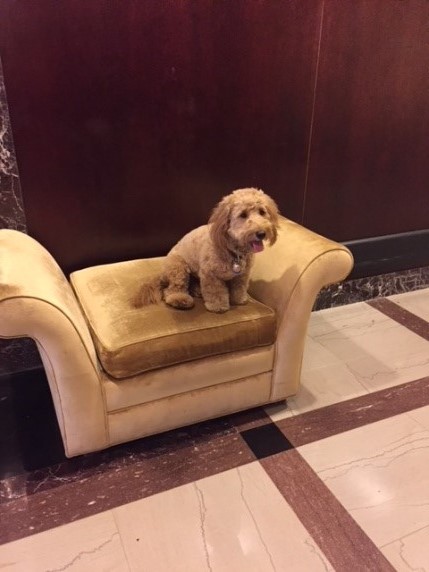 Overview:
CMP managed IMLS' annual LSTA Grants to States All States Conference at the Hilton City Center in Milwaukee, WI.
This meeting was attended by over 75 library professionals from across the country, including participants from as far away as Puerto Rico, Hawaii, and the US Virgin Islands. The conference included a mix of interactive plenary and breakout sessions.
Services Provided:
• Site Selection & Contract Negotiation
• Material Production
• Audio/visual Coordination
• Food and Beverage Coordination
• Travel and Lodging
• Rooming List Management
• Onsite Implementation
• Attendee Reimbursement
• Financial Reconciliation
CMP Value Added:
CMP has partnered with the IMLS on this conference since 2015. Working with IMLS on this and many other meetings serving the library community has allowed CMP to become familiar with their attendees and the mission of their organization. The staff and attendees consider CMP an extension of the IMLS team.
With a meeting of this size, we are able to get to know the attendees and they come to expect a consistent high level of organizational professionalism from CMP.
CMP was able to secure the government rate for guest rooms and meals, and was able to negotiate an audio-visual contract with a 25% discount on all equipment, allowing us to come in under budget.
We were able to give our attendees a little "pet therapy" during the meeting by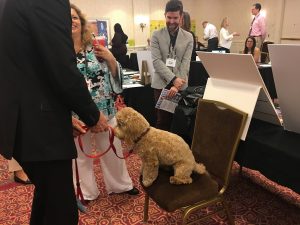 scheduling the hotel's canine concierge, Millie, to visit after lunch on the first day of the meeting. When your attendees are in sessions all day, it helps to add a mid-day stretch, yoga break, or something unique to help them relax during a long day of meetings.
As with most meetings, there can be unexpected issues that arise. On the last day of the meeting, we learned that the Vice President was to deliver remarks at the Wisconsin Center across the street from our hotel at the same time our attendees were planning to leave for the airport. We proactively reached out to hotel security as well as the Milwaukee Center to determine if there would be street closures that could impact our attendees' departure. After reviewing our options, we were able to present our attendees with suggested routes that would not impact their travel routes after departing the hotel. This eased the minds of many of our attendees who had flights scheduled shortly after the meeting adjourned.
Client Testimonial:
"This was a truly great event, thanks to your help! CMP has such a gift for this work. Thanks for staying flexible with some of our last-minute needs, and collective concerns about the Vice President's visit. And thanks for everything you did leading up to the event that put us in such great shape. Not to mention all the communication with the hotel to provide a really seamless (and delicious) couple of days."
Teri DeVoe, Associate Deputy Director, Grants to States, Institute of Museum and Library Services