Planning Exceptional Meetings
Worldwide Since 1996!
For over 20 years, Capital Meeting Planning, Inc. (CMP) has collaborated with our clients, attendees, and partners to plan and implement quality meetings with unmatched customer service. We have a staff of industry experts who execute meetings and events that deliver exceptional results.
When You Hire CMP, You Get Experience.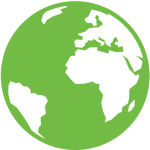 38 States
(105 unique cities)
3 U.S. Territories
10 Countries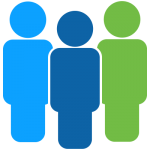 145 Years of Combined Experience Planning Exceptional Meetings
1000
Meetings and Counting Since 1996
GLOBAL PRESENCE. CMP has experience partnering with clients locally and across the globe. We have successfully planned and implemented meetings worldwide.
A TEAM OF EXPERT MEETING PLANNERS. CMP has an experienced team with CMP's senior staff working together building our core team for more than 15 years.
EXTENSIVE EXPERIENCE. CMP has planned and organized all types of meetings and conferences from 20 person meetings to conferences with over 1,500 attendees, speakers, and exhibitors.
Our Approach
High-Quality • Thoughtful • Detailed • Comprehensive
CMP works with our clients to understand their needs, organizational constraints, and objectives. By getting to know our clients and becoming an extension of their team, we are able to make proactive suggestions to maximize resources and create optimal solutions to challenges. We pride ourselves on providing unmatched customer service in the pre-planning, on-site, and post-meeting process.
I have been a national consultant, speaker and trainer for over 25 years and have worked with a wide variety of organizations and agencies. Rarely, if ever, have I worked with a group that has been as professional, thoughtful, thorough, and timely in execution as CMP. Their proactive, seamless support made it possible for me to focus exclusively on the content I needed to develop and its delivery. I would work again with CMP in a heartbeat! I can heartily recommend Capital Meeting Planning, Inc. to any group, organization, or agency that wants to be assured of a highly professional, well-executed event."
Tom Klaus, Ph.D.
Principal, Tom Klaus & Associates, USA
Our Services
Innovative • Quality-Driven • Outside-the-Box • Logistics
Site Selection & Contract Negotiation • Budget & Timeline Development • Customized Registration & Website Development • Marketing & Communications • Technology Solutions • Exhibit & Trade Show Management • On-Site Implementation • Post-Meeting Evaluation