In 1970, Marjorie and Matt Burdetsky had a feeling that siblings could co-exist in business. As very young entrepreneurs, their parents taught them to work hard, communicate, be honest, and be nice.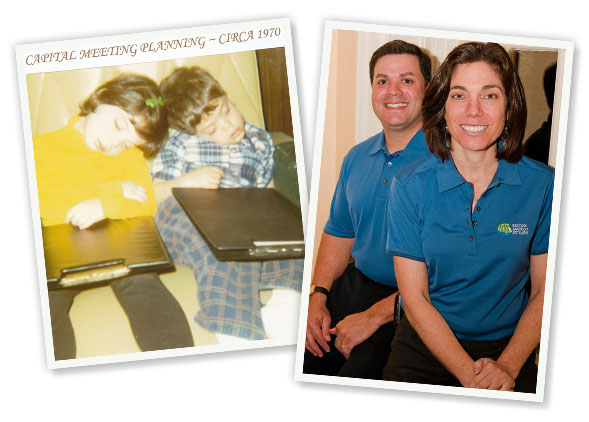 In 1996, Matt founded Capital Meeting Planning (CMP) with the intention of providing a level of service that is unmatched in the meeting planning industry. The emphasis was on providing great value, being accessible to our clients, understanding their goals and objectives, and being flexible with changing requirements. In 1998, Marjorie agreed to help Matt implement a large conference in Los Angeles. This was intended to be a one-time project, but more than 1,000 meetings later…Marjorie is still here! She and Matt each have unique skill sets which has helped bring balance and has enabled us to build a strong infrastructure and grow our team.
CMP now has a diverse all-star team of professional meeting planners. Most have been with the company for more than 10 years, so we have great continuity internally and with our clients.